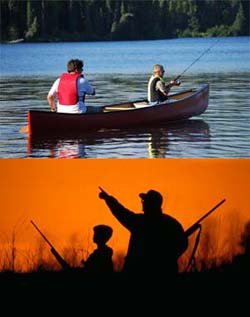 Here you can obtain your Connecticut:
Fishing Licenses
Hunting Licenses
Trapping Licenses
Certificate of Personal Watercraft Operation
You can also purchase:
Trout and Salmon Stamps - NEW
Deer Tags
Migratory Bird Stamps
In addition, you can reprint any of the above licenses and your Safe Boating Certificate.
If you are new to DEEP sportsmen licensing, you will be given a Connecticut Conservation ID during the registration process. A Connecticut Conservation ID is a unique number that is assigned to you for online purchasing and/or reprinting.
You will need your Connecticut Conservation ID:
To login to the Sportsmen Licensing System to obtain or reprint your license, certificate or permit, or
To obtain licenses or permits at participating town clerks, sporting goods stores and DEEP offices.
For more information about how to use this site, view our Frequently Asked Questions.